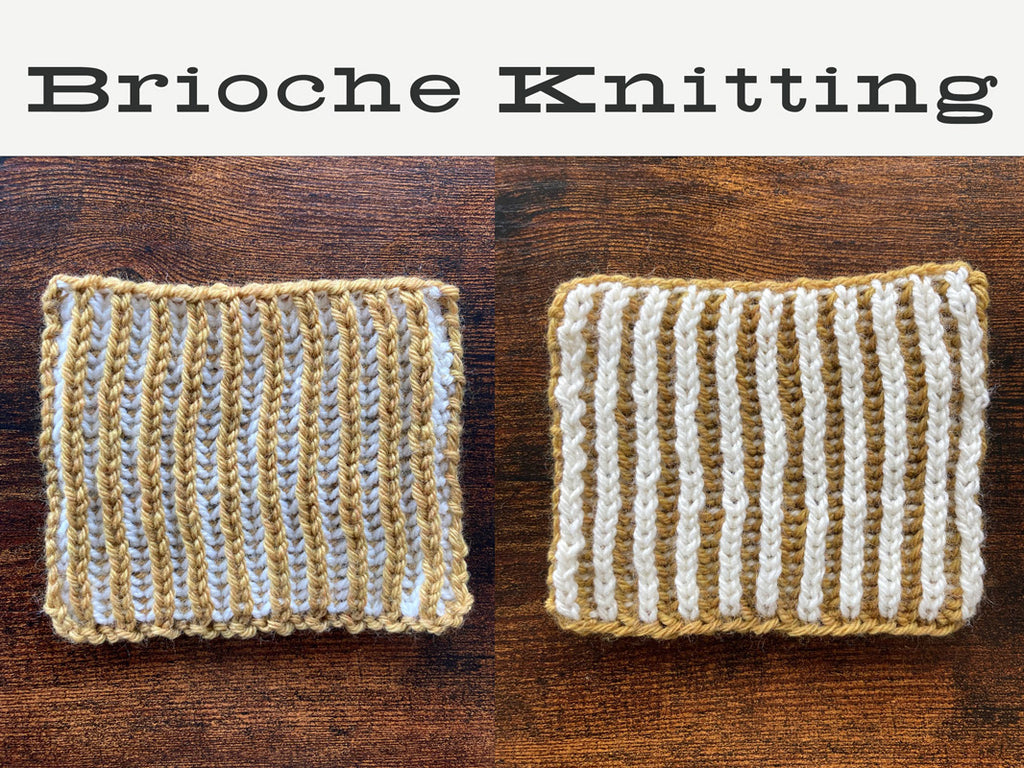 Introduction to Brioche Knitting
In this 2 hour class you will learn the fundamentals of Brioche Knitting, which is a method used to create a beautifully reversible fabric that looks like two-colour ribbing. Brioche Knitting is known for its soft and squishy texture, and while it looks complicated, with a few tips and tricks, it can be extremely easy to work! Topics covered in this workshop include the Brioche Knit and Purl stitches, the proper way to work the slip-one yarn overs, reading a basic brioche pattern, and fixing the inevitable mistakes! The pattern provided in class will enable you to knit a basic scarf after class, in the yarn weight you prefer. For this scarf project, you will require 100g each of two highly contrasting colours of yarn in your chosen weight.
 
1 session course, materials not included
 
Materials: For in-class learning, you will need one of the following combinations of yarn and needles: 6.0mm needles, and 50g each of two highly contrasting solid colours of chunky weight yarn OR 4.5mm needles, and 50g each of two highly contrasting solid colours of worsted weight yarn
 
Level: Intermediate. Students should have a good grasp of knit/purl patterns. 
Cancelation Policy: No refunds are provided for students who cancel their class registrations. A store credit or exchange of the date of the class can be given if you provide 3 days notice prior to the first session of your class. Notifications made within 3 days of the start date are not eligible for a store credit or exchange. Exceptions may be made for students who miss classes due to COVID-symptoms - please get in touch.