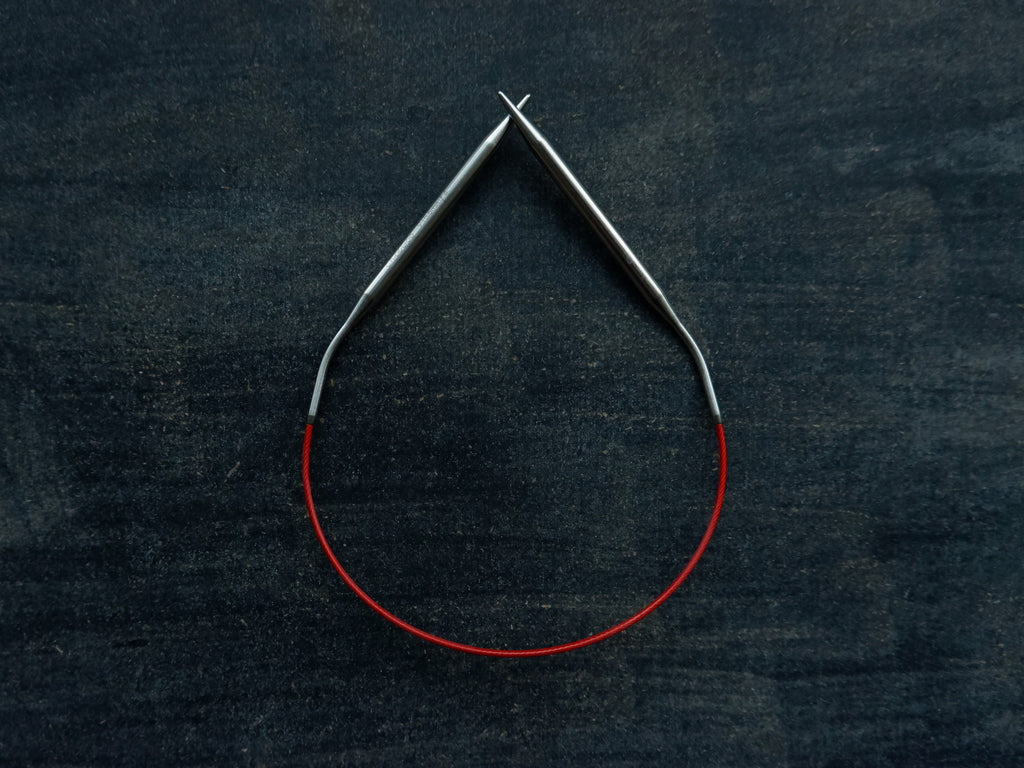 Steel Circular Needles
Steel circular needles have some slide and some glide! They are usually the choice for knitters with tight tension.
Featured here are two brands of circular needles. The HiyaHiya brand and the Chiaogoo.  Both types have strong stainless steel tips. The HiyaHiya have a flexible but still somewhat bouncy green cord. Chiaogoo boasts an extra flexible cord in a flashy red colour. These needles also have bends at the base of the tips which make it less likely to add kinks to your cords while knitting. A flexible cord is important when using circular needles as it makes for a smoother experience with less pausing for adjustments. 
Choose your circular needles based on size and also length. In general, 40cm/16" lengths are good for hats, short cowls and new born pullovers, use 60cm/24" lengths for child size pullovers, use 80cm/32cm lengths for long cowls, adult pullovers, and blankets, 80cm/32" and 100cm/40" are the best for using the magic loop knitting technique.
Tips for the 40cm/16" needles are 9cm/3.5" long and the longer lengths come with a 12.5cm/5" long tip. Both are very comfortable to use.