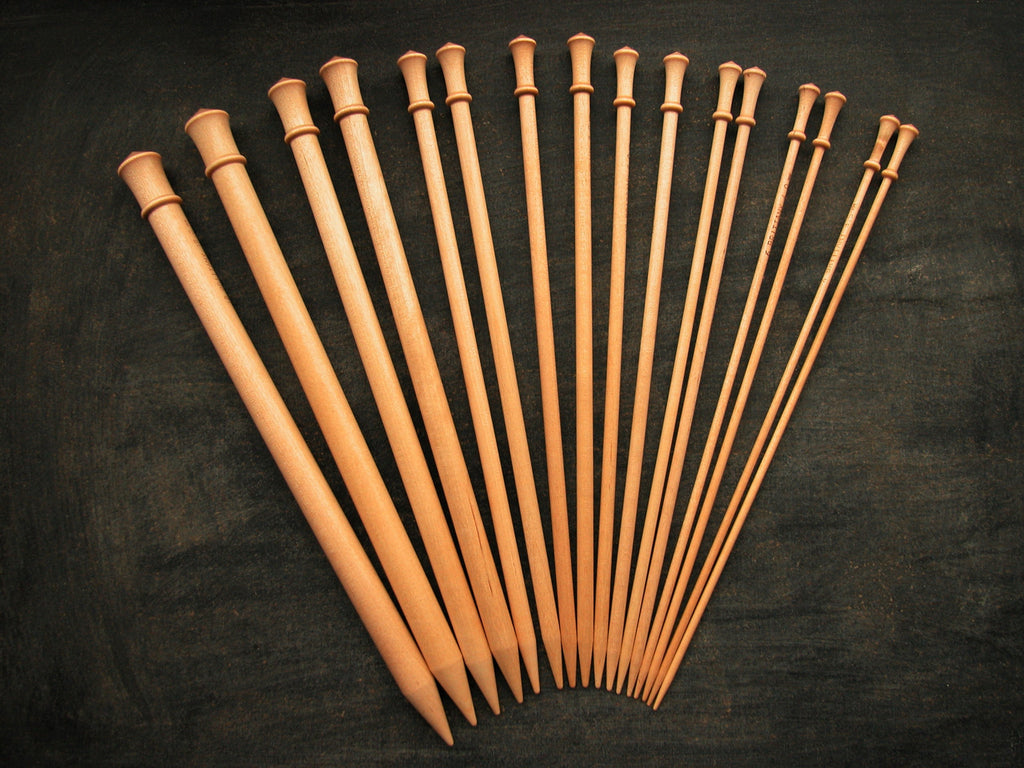 Brittany Straight Knitting Needles
We can not say enough good things about Brittany brand knitting needles. The Knit Café has been carrying these needles since our doors opened in 2004. That is a long time to get to know a knitting needle and the bloom is not yet off the rose. We are fans!
Brittany knitting needles are finely crafted from beautiful birch. For over 41 years this family run business, based in California has been making these elegant needles. They take care that the wood is harvested sustainably in the USA. Birchwood is renewable and biodegradable, and Brittany's packaging is even made from recycled materials. 
Wooden needles are a joy to use. Full of warmth they are and so light that they are easy on the hands and joints. Birch makes for strong needles that resist warping. Brittany needles have a smooth finish but the surface grain of the wood ensures that stitches stay where they are put. This makes these needles excellent for new knitters!
Brittany needles have less pointy points which again benefits new knitters or those who use their index finger to push around their needle tips; a less pointy needle will be less "ouchy" for these folks.
These straight needles come in two different lengths; 10" and 14" long. At The Knit Café we prefer the shorter length needles which are lighter and less awkward for most knitters. The 14" length is available in some of the larger sizes but for projects that have bigger dimensions consider circular needles which are generally regarded as more comfortable.
Brittany needles have a five year warranty and can easily be replace if damaged by contacting Brittany directly. What great customer service!
Best yet - they are so pretty!