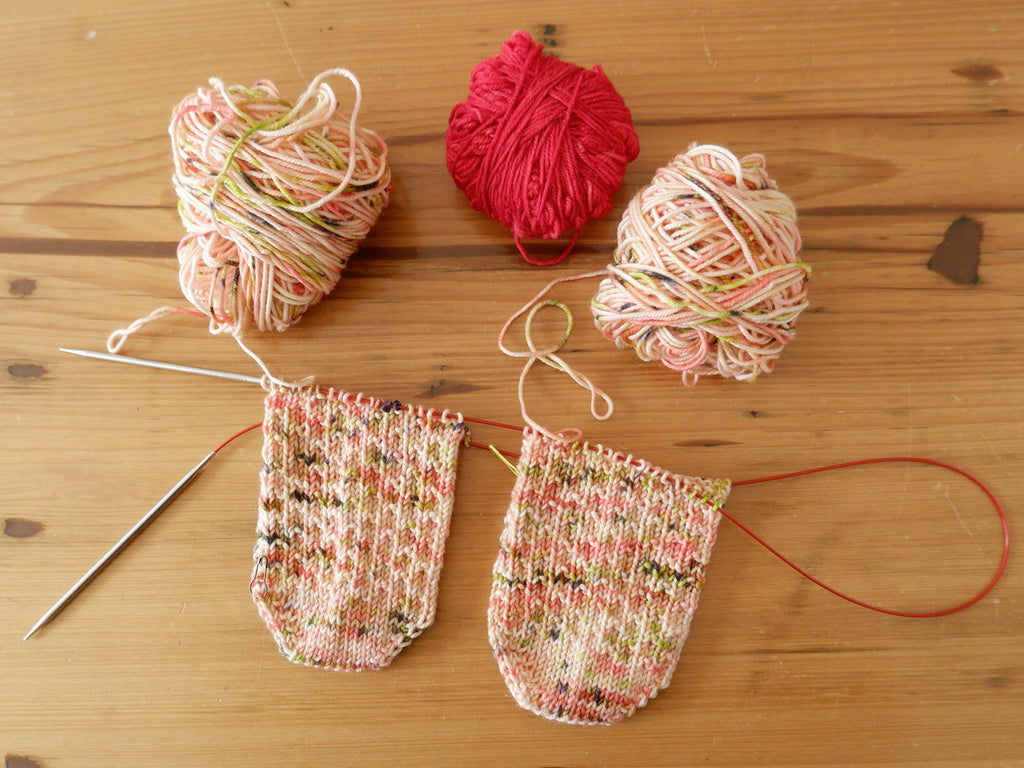 Sock Master Class (Toe Up and Two At Once)
Sockaholics this is your class!  In this class socks will be knit from the toe up, with demonstrations of seamless cast-ons for perfect toes. Socks will be knit on circular needles using the "magic loop method" so that both socks can be knit simultaneously! No more will socks differ even slightly in shape and size, watch them grow up together row by row.  Another fine advantage of toe-up socks is that knitters will no longer have to judge the finished length of their socks. Just knit till the yarn runs out - nothing goes to waste!

2 sessions, materials not included
Materials: 200 grams worsted weight yarn such as Lichen and Lace Merino Worsted or Berroco Vintage and  3.75mm 100cm/40" circular needle s available at the Knit Café.
Level: Advanced sock class for students who have knit socks before or have the equivalent skills; knitting in rounds with a small circumference (magic loop experience an asset but not required), picking up stitches, and pattern reading experience.
Cancelation Policy: No refunds are provided for students who cancel their class registrations. A store credit or exchange of the date of the class can be given if you provide 3 days notice prior to the first session of your class. Notifications made within 3 days of the start date are not eligible for a store credit or exchange. Exceptions may be made for students who miss classes due to COVID-symptoms - please get in touch.