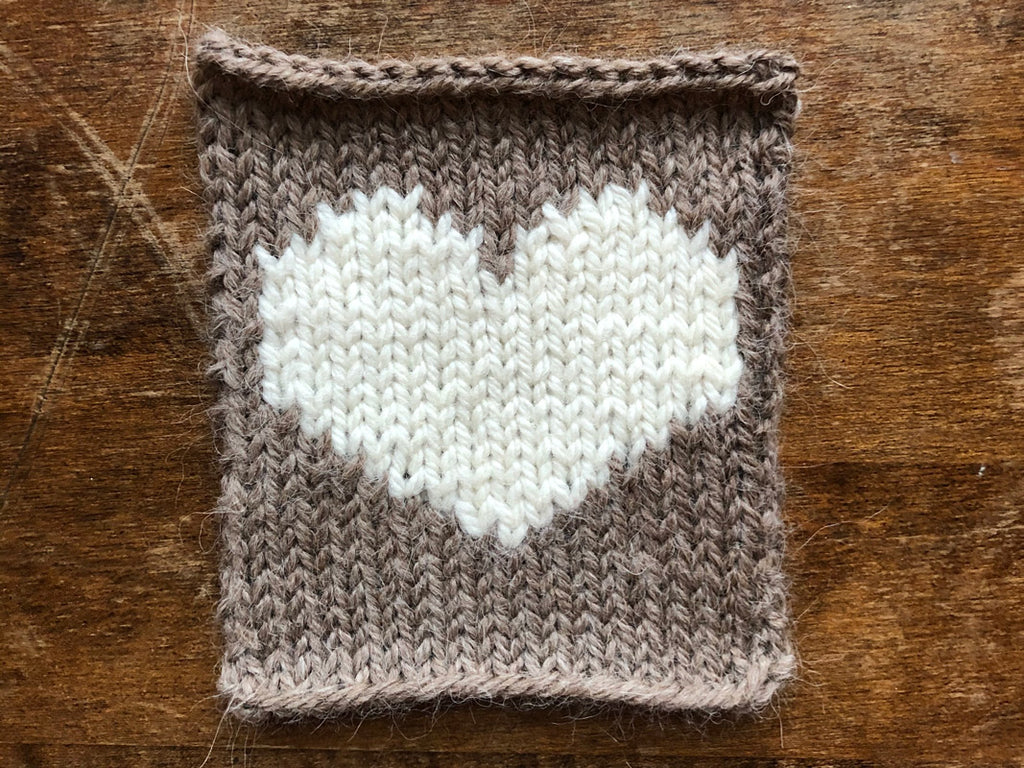 Introduction to Intarsia Knitting
In this 2 hour class you will learn the fundamentals of Intarsia, which is a technique used to create blocks of colour in your knitting. Using a square swatch with a heart motif, you will discover how to switch colours mid row to create large areas of colour and defined shapes! Topics covered will include attaching new yarn, switching colours multiple times throughout the row, reading a chart, and creating a yarn butterfly, which is a method for making up small hand wound bobbins of yarn that you'll knit from. The pattern provided in class will enable you to knit a cute patch with a heart motif, which you can later use to repair a piece of clothing, or as a pocket.
1 session, materials not included

Materials: 4.5mm needles, and 50g each of two highly contrasting solid colours of worsted weight yarn such as Knitting for Olive Heavy Merino available at The Knit Cafe

Level: Intermediate. Students should be adept at casting on and off and knitting and purling.
Cancelation Policy: No refunds are provided for students who cancel their class registrations. A store credit or exchange of the date of the class can be given if you provide 3 days notice prior to the first session of your class. Notifications made within 3 days of the start date are not eligible for a store credit or exchange. Exceptions may be made for students who miss classes due to COVID-symptoms - please get in touch.