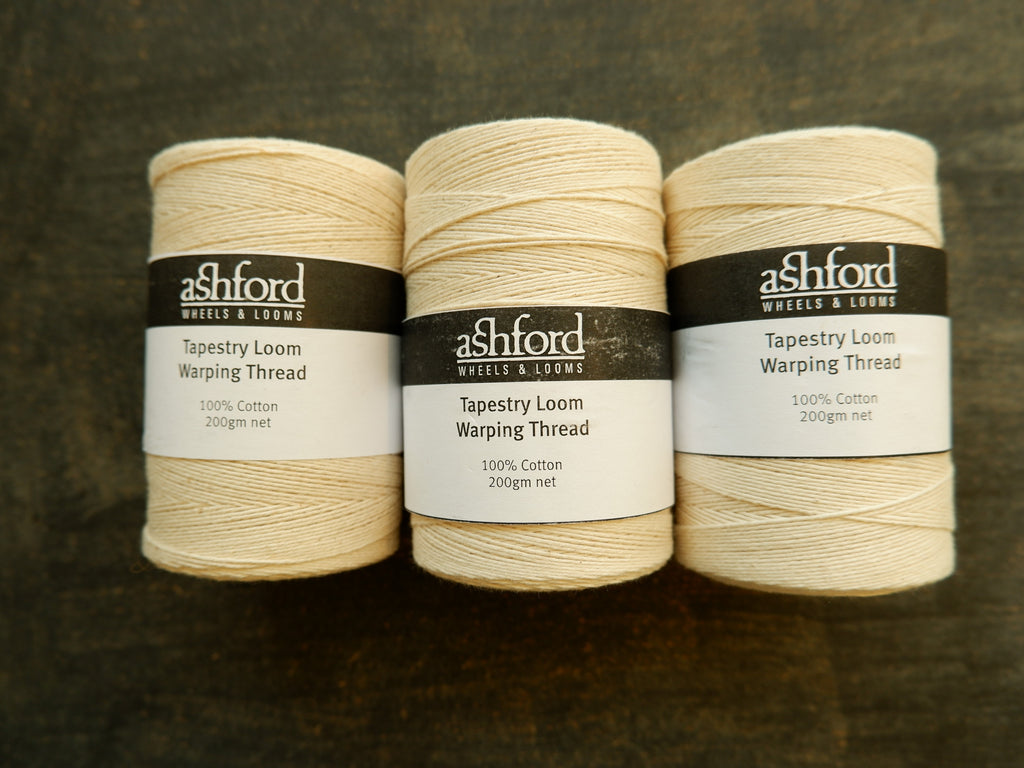 Tapestry Loom Warping Thread
This sturdy cotton thread will see you through many a tapestry weaving project. It comes on a spool that holds approximately 612 yards (560m). 
Warping threads are the vertical threads that run through every weaving project. In tapestry weaving the warping threads are the scaffolding that you build your design on. Warping yarns are best when made from a firm material that does not stretch. This thread is made from 100% cotton and it is strong enough even for a carpet warp, or it can be used for myriads of other projects from wall hangings to cushion covers. 
For another alternative for your warping yarn we also really like the Wool and the Gang's Billie Jean.