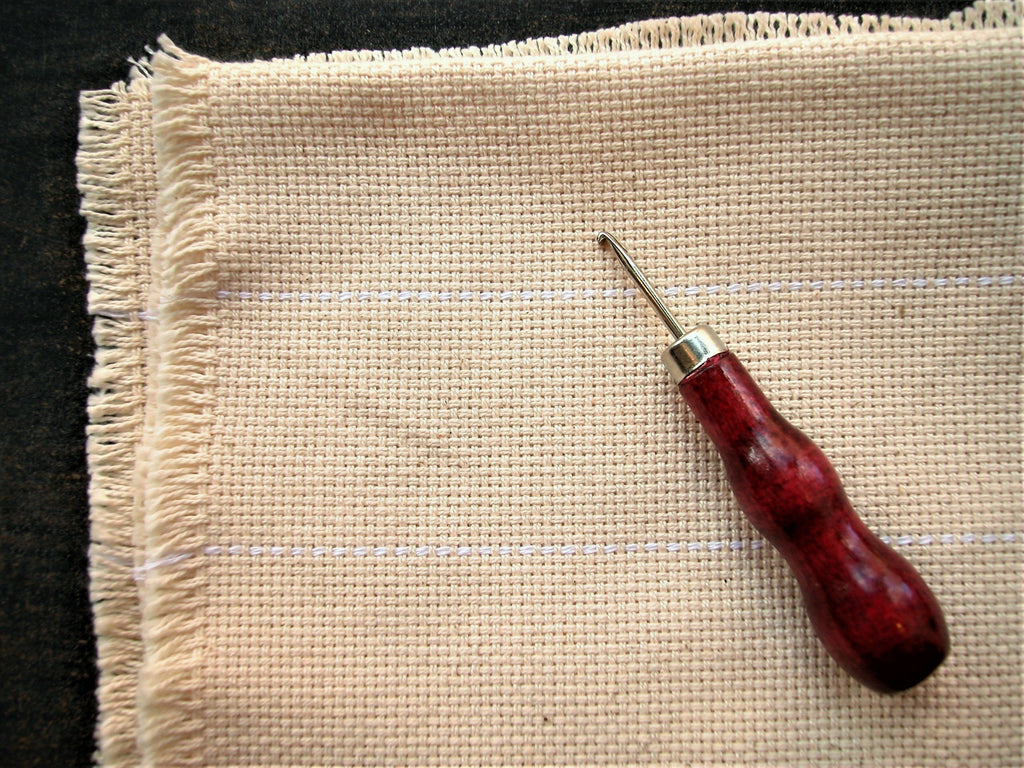 Monks Cloth
Monks Cloth is a loosely woven cotton fabric used as a foundation cloth for Rug Hooking or Punch Needle Work. This evenweave fabric is soft allowing hooks and needles to slide through easily making it a very popular choice among rug hookers and punch needle artisans. This Monks Cloth is 1.5 metres / 60" wide and has a thread count of 24X26 threads per inch. It works well with our medium Rug Hooking Tool and also the Amy Oxford Punch Needles, both fine and regular sized. It can be stretched across a frame for wall pieces or could be used as foundation cloth for soft  items like cushions, stuffed toys and trivets. For a foundation cloth for a rug have a look at our Primitive Linen. 
The Monks Cloth is ivory coloured with white woven gridlines to aid with placement of your design and as a guide to stretch it evenly on a frame.
Monk's Cloth is sold by the half yard. It is measured and cut all in one piece. So, for example if you order Quantity: 3, you will receive one and a half yards all in one piece. 
DUE TO SHORTAGES, WE ARE LIMITING QUANTITIES OF MONK'S CLOTH TO 6 UNITS (3 YARDS). This is to make sure as many crafters as possible get some for their projects.  If you order more than 6 units we will have to cancel your order, Thank you for your understanding.