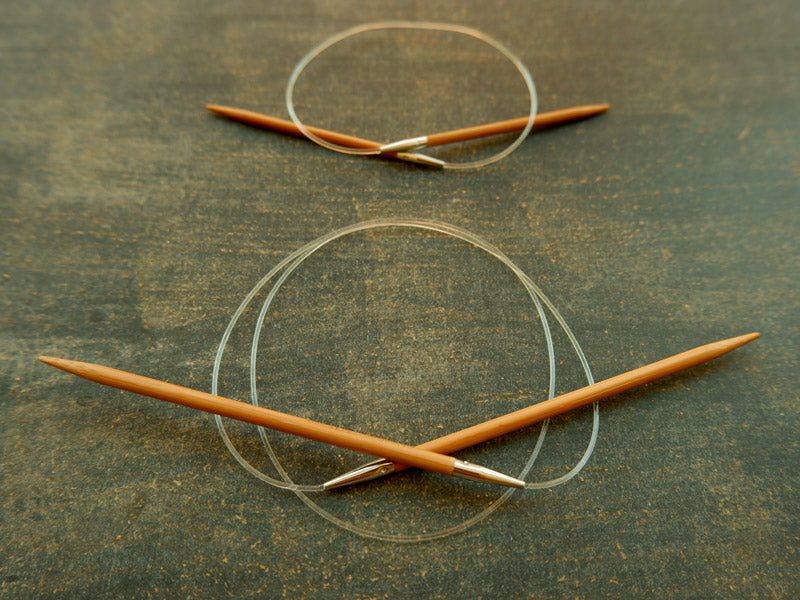 Chiaogoo Bamboo Circular Needles
Bamboo is a wonderful material for knitting needles. It is light weight and has a warmth that feels great in the hands. Chiaogoo bamboo circulars come with pliable, clear, nylon cables and a nickel-plated, copper join that is quite smooth. The joins on sizes 3.25 mm / US3 and larger are crimped to guarantee no separation AND they swivel! 
Choose your circular needles based on size and also length. In general, 40cm/16" lengths are good for hats, short cowls and new born pullovers, use 60cm/24" lengths for child size pullovers, use 80cm/32cm lengths for long cowls, adult pullovers, and blankets, 80cm/32" and 100cm/40" are the best for using the magic loop knitting technique.
Tips for the 40cm/16" needles are 9cm/3.5" long and the longer lengths come with a 12.5cm/5" long tip. Both are very comfortable to use.