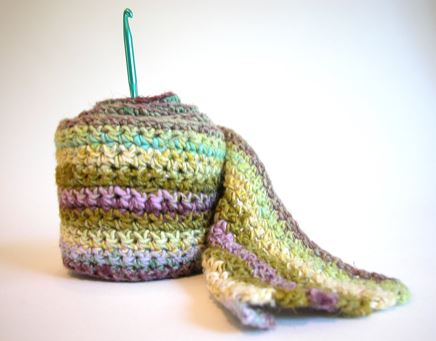 Crochet Crash Course
COVID-19 Protocol: As of June 2, 2023, mask wearing will be voluntary in most classes. In the June 1rst Crochet Crash Course masks will be mandatory. In class dates thereafter mask wearing will be voluntary.
Crochet is making a comeback! From retro granny squares to delicate lacy finishes, crochet has a look all its own and is easy to learn. If you've never crocheted before, or if you learned years ago and want a quick refresher, this one-night course will get you started. Students will learn the basic stitches (chain stitch, single crochet). Crochet techniques will be practiced while stitching a crochet washcloth or scarf project
1 session, materials not included
Materials: crochet hook and yarn to match size, available at The Knit Cafe
Level: No experience necessary
Cancelation Policy: There are no refunds for missed classes. Students who miss classes due to COVID-symptoms or who have had close contact with a COVID infection will receive store credit or have their class rescheduled. Please give us as much notice as possible if you will be missing a class. Students who miss classes for other reasons must give us 3 days notice to receive a store credit or an exchange.